Safely and effectively complete inspections in hard-to-access areas with rope access.
Because of its unrivaled safety and outstanding efficiency, rope access has become the chosen method for at-height access needed for inspections conducted at construction, civil infrastructure, oil & gas, power, and process plant sites. At Tundra Rescue, our rope access inspection services and accompanying solutions make us your uniquely qualified partner for any of your at-height inspection and ongoing maintenance needs in Hamilton, Ontario.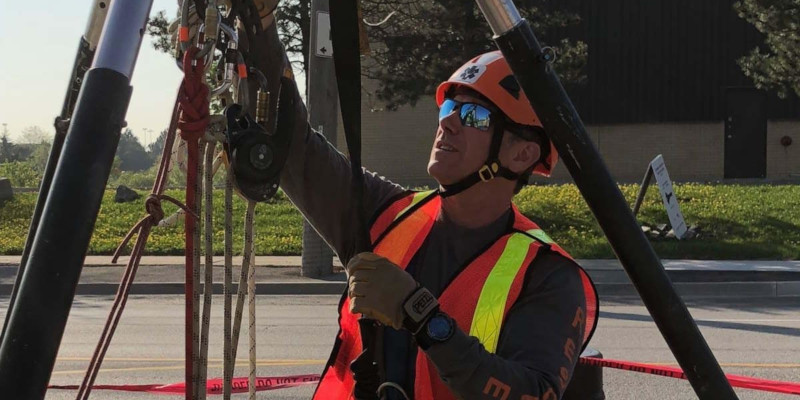 Our experienced, qualified rope access technicians can complete a variety of inspection services typically using small teams and a small administrative footprint. Our rope access inspection services ultimately reduce costs, improve safety, and minimize disruption and downtime by effectively removing many of the time, expense, space and safety hazards associated with using scaffolding.
Our highest ongoing priority is the safety of our clients, employees, and other contractors, and we comply with all provincial and industry standards to achieve this goal. Our technicians also receive certification and advanced training through the Society of Professional Rope Access Technicians (SPRAT) and other highly credible industry organizations, including IRATA (Industrial Rope Access Trade Association).
Founded in 2011 by Canadian military veterans, we support customers nationally and internationally, providing excellent levels of service, safety, and efficiency during the planning and execution of our rope access inspection services. We work hard to understand the dynamics and restrictions of each particular industry and will go above and beyond, including during project planning and in any supporting administrative activity to ensure exceptional results for your at-height inspection project. To discuss your objectives and options for a rope access inspection, contact us at Tundra Rescue today.
---