As we approach the end of 2020, we thought it was time for an update from the team at Tundra Rescue on this unique year.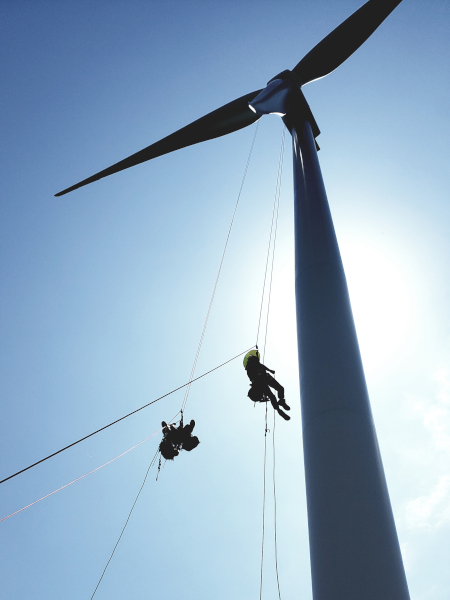 Although this year has come with many unexpected challenges, 2020 has proven to be a year of growth for Tundra Rescue. Through the ever-changing atmosphere around the world, we believe that we have become a more versatile, better experienced company that has increased our capabilities in rope access maintenance, confined space rescue and high-angle rescue.
This year, Tundra Rescue experienced an increase in opportunities to work at some of Canada's largest wind farms, performing maintenance for some of North America's large maintenance providers. From performing blade inspections and maintenance to cleaning towers and light retrofits, Tundra Rescue continues to see increased growth in the wind industry.
Tundra Rescue has entered into work on telecommunication services, helping the province transition to a 5G network. Our operation's tempo in this sector has steadily increased throughout the second half of this year, and we are well-positioned to see this sector of our business grow in 2021.
Tundra Rescue has also seen an increase in our client base with our confined space rescue work. Recently, we find our services are rapidly expanding in Eastern Ontario led by extensive work being done within the City of Ottawa.
Dealing with the presence of COVID-19 has caused our company to adapt how we work on site – keeping our clients' and workers' health and safety as top priorities. Our attention to detail keeps our team working efficiently to get the job done, with compliance in all we do being paramount.
Heading into the holiday season and moving forward to 2021, Tundra Rescue is ready to meet your organization's needs. Our rope access, high-angle rescue and confined space teams are ready to help your business achieve peak performance in a timely and proficient manner. Contact us today to get started!