We can provide you with confined space training and confined space services that will help you achieve your project goals.
Whether you have confined spaces in an industrial facility, a mining operation or if you provide emergency services, our confined space training and confined space services could be a crucial factor in keeping your personnel safe on the job. At Tundra Rescue, we provide confined space services and confined space training to all sorts of organizations and companies in the Niagara, Ontario area.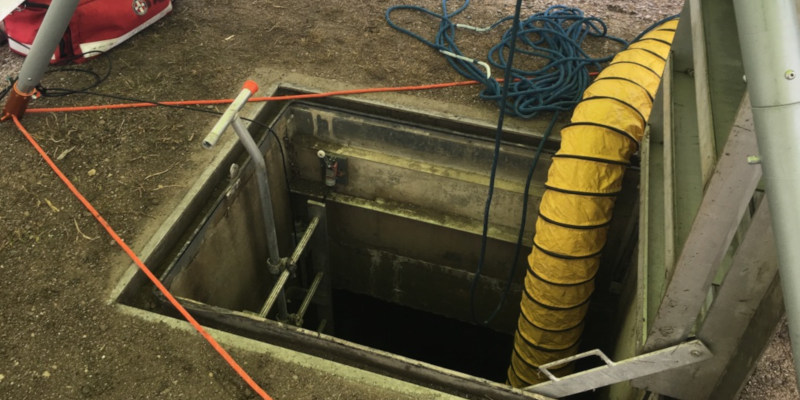 A confined space can represent a major hazard. It could potentially have a limited oxygen supply, or other harmful substances may be present. Certain activities, including welding or cleaning using certain chemical agents, can increase the risks of entering confined spaces further. Entry into confined spaces is also strictly regulated at both the provincial and federal level in Canada. Your staff or contractors must have the appropriate confined space training before working in these spaces, and they must have some type of confined space rescue capability supporting them.
Our technicians are well-equipped and experienced with confined space support services, including rescue teams and attendant duties, as well as confined space training, and we are trained and operate in compliance with provincial and NFPA standards. We can also advise you during the development of customized technical rope systems that increase access to challenging spaces in your facility.
To learn more about our confined space training and confined space support services, please give us a call today.
---