Maintain safety and enable swift action with the oversight of our rescue standby team.
Services Include:
– Working at height standby rescue teams for construction projects
– High angle rescue teams
– Film industry safety teams for fall protection
– Confined space rescue
– Additional specialty services are available
High angles, confined spaces, and swift water are all technical rescue hazards that elevate the risk of any project. To protect the people who have to perform critical tasks in potentially dangerous situations, you likely follow strict safety protocols and rigidly abide by certain compliance standards. But accidents can still happen, resulting in concerning situations for those working on construction sites, in mines, and in other precarious environments. For this reason, it is always better to err on the side of caution and have a rescue standby team waiting to jump in at any moment.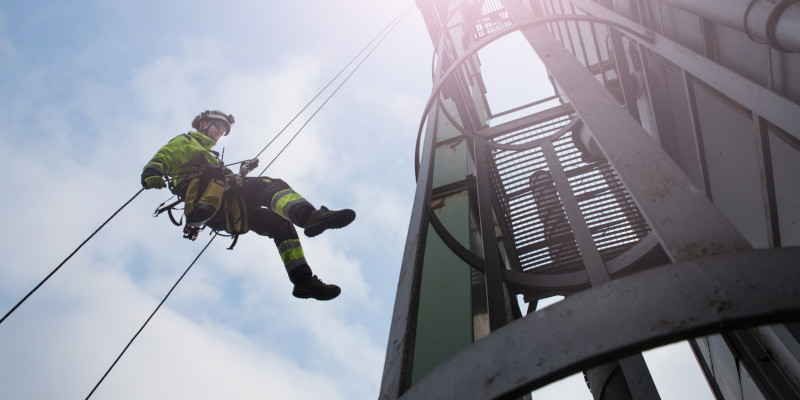 Our team at Tundra Rescue can serve as your on-call rescue standby team. We back up our rescue services with rescue team members who have completed extensive training and who are accredited through the Society of Professional Rope Access Technicians (SPRAT) or the Industrial Rope Access Trade Association (IRATA). Many have additional previous professional experience working with emergency services or military units. Our rescue standby team works side by side with your employees to provide exceptional rescue services in high-risk situations, ultimately protecting your people, your operations, and your project outcomes.
We always arrives at the site with all equipment needed to swiftly step in and provide emergency action. Find out more about how partnering with us at Tundra Rescue can help your Hamilton, Ontario organization provide a better, safer work environment while also helping to achieve your project and organizational goals.
---