Safe and efficient wind energy services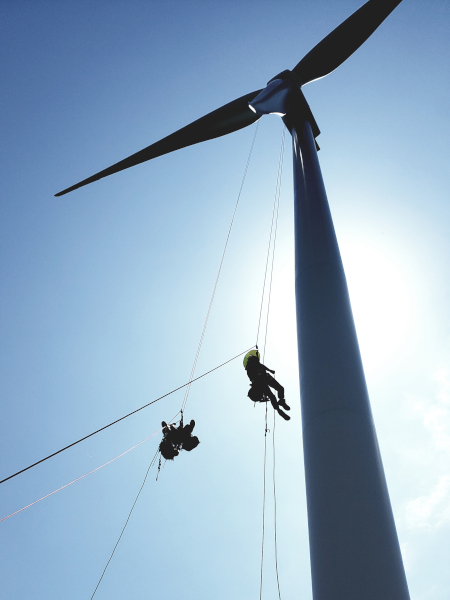 Inspecting the condition of wind turbines is vital at all phases of their lifecycle.
A wind turbine inspection can provide confirmation of a turbine's structural soundness, fabrication, maintenance and performance amongst other factors, and regular wind turbine inspections are likely to be a procedural requirement due due to site regulations and / or insurance company requirements.
Tundra Rescue can offer reliable, safe support to your inspection process in Ontario. Our Global Wind Organisation (GWO) -qualified technicians can help indentify criteria like blade damage and cleanliness using techniques including rope access techniques safely backed by SPRAT methodology, and high resolution photography, while potentially saving your site time and money in comparison to other types of inspection techniques.
In the event that our inspections identify issues that require additional work, such as fibre glass repair for turbine blades and other types of maintenance we will then also be able to address these for our customers too.
We would be pleased to let know more about our wind turbine inspection services, capabilties and references on request, so to schedule our support with a wind turbine inspection or to find out more, contact us today.