Safely and effectively enter confined spaces.
Are you looking for high-quality confined space safety, access, and rescue solutions in the Sarnia, Ontario area? Look no further than to us at Tundra Rescue. Our skilled team members have experience navigating challenging working conditions and work sites across many industries and sectors. We have a team of experienced technicians who are trained according to NFPA standards and are certified by the Society of Professional Rope Access Technicians (SPRAT). Additionally, we adhere to all provincial regulations and other additional measures required by you as our customer.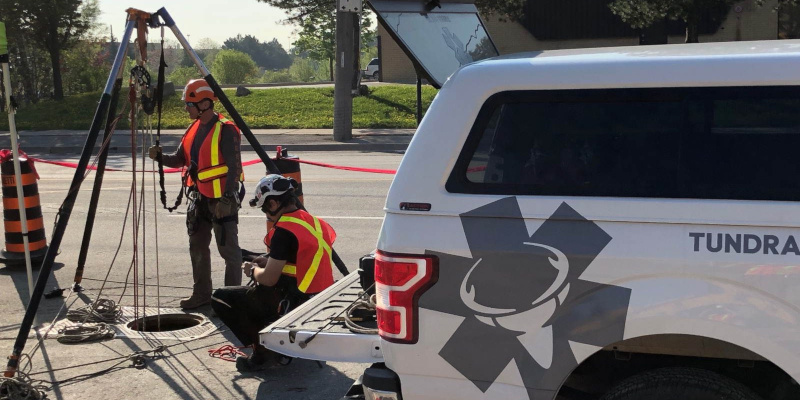 As your confined space service provider, we offer much more than just compliance. When necessary, we can design and operate rope systems that support the specific work or inspection being performed. Additionally, we approach every confined space situation with the project and organizational goals of you as our client in mind.
Generally speaking, our confined space services fall into one of three categories: access, contracting, and standby rescue. With our access services, we provide efficient access to confined spaces, and for our standby rescue projects, we send a full team to provide complete management services of a confined space. For our contracting services, we provide the technical services in the confined space rather than just facilitating the entry.
Our goal is to make your operation safer, more compliant, and more effective with our confined space solutions. Contact us today to learn more or to schedule a consultation at your worksite.
---
Confined Space in Ontario
Confined Space in Toronto, Ontario
Confined Space in Niagara, Ontario
Confined Space in Hamilton, Ontario
Similar Services We Offer: