Choose us for effective, safe confined space entry solutions.
If you need effective, safe, and high-quality confined space entry services in Sarnia, Ontario, turn to us at Tundra Rescue. With our confined space entry services, we can help your team safely enter vessels, manholes, storage bins, silos, tanks, vaults, ductwork, pipelines and equipment housings.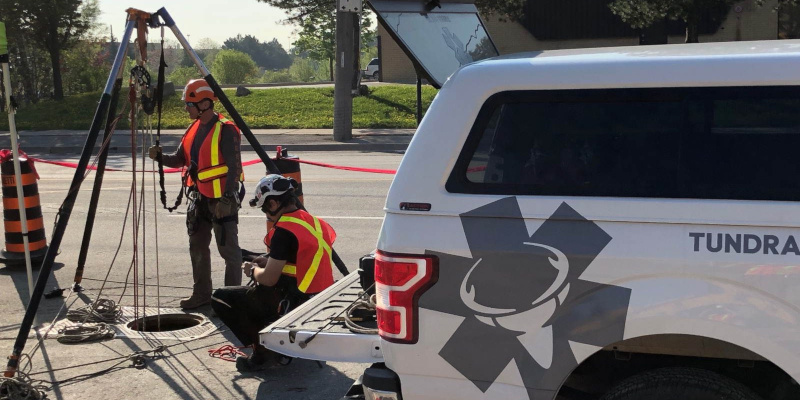 We have over 10 years of experience helping organizations enter and work in challenging working conditions, and we have an unparalleled success rate with a variety of different projects. All of our technicians are trained for confined space work and trained according to NFPA standards, and many of them are certified either by the Society of Professional Rope Access Technicians (SPRAT) or the Industrial Rope Access Trade Association (IRATA). We also adhere to all provincial regulations and other measures that you might require as our customer.
As your confined space entry service provider, we do more than just make sure we comply with regulations and requirements. When necessary, we can design and operate rope systems that help you enter hard-to-access areas. Additionally, we approach every project with your goals as our client in mind. This may include excellent administration and project management oversight and backup.
Our primary goal is to ensure that your operations become more effective, compliant, and safe with our confined space entry solutions. If you have any questions about what our confined space entry solutions entail and how we can support your organization, reach out to us today.
---
Confined Space Entry in Ontario
Confined Space Entry, Toronto, ON
Confined Space Entry in Niagara, ON
Confined Space Entry in Hamilton, Ontario