Our high-angle rescue team is standing by to help your team any time help is needed.
Tundra Rescue is known in the area near Hamilton, Ontario for designing customized rope access solutions in a variety of environments and industries. Another one of our services that you should know about if you have a rope access system is our standby rescue teams. If you ever find your workers or contractors are in need of a high-angle rescue, we will be able to assist you.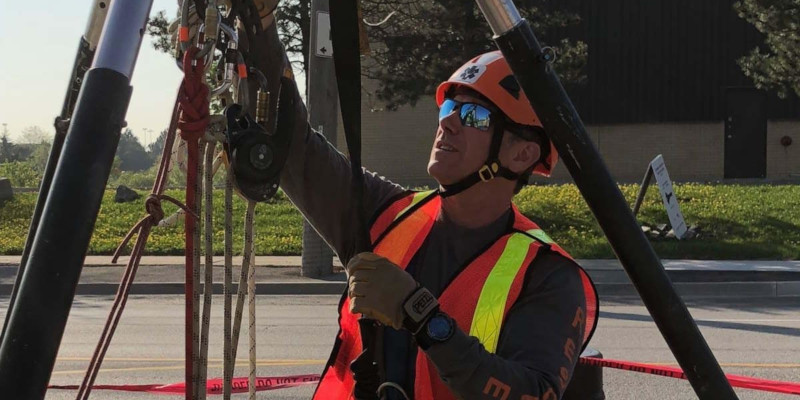 High-angle rescue should not be attempted by anyone who is not an expert at rope access systems. Our team has the experience and knowledge needed to make onsite decisions that keep people safer. We have completed high-angle rescue operations at many different types of facilities, including chemical plants, high-rise buildings, wind farms, construction sites, painting jobs, cleaning tasks, and manufacturing facilities, and we have even helped the police and armed forces as needed.
Any site that uses a lift, crane or scaffold to improve vertical access may also make use of a rope access solutions. Our solutions are flexible, versatile and customizable because we know every site is different. With our years of experience, as well as extensive knowledge complemented by certifications from key third-party compliance organization like Comply Works, ISN and Browz, you can be sure that we can make the right decisions when it comes to high-angle rescue and rope access operations.
If you need a high-angle rescue team, a rope access team or high-angle operations advice, don't wait. Get in touch with us right now.
---