Our SPRAT certified professionals provide superior rope access solutions.
Confidently access vertical structures or geologic features for construction, maintenance, and inspection with safe, cost-effective, and efficient rope access solutions.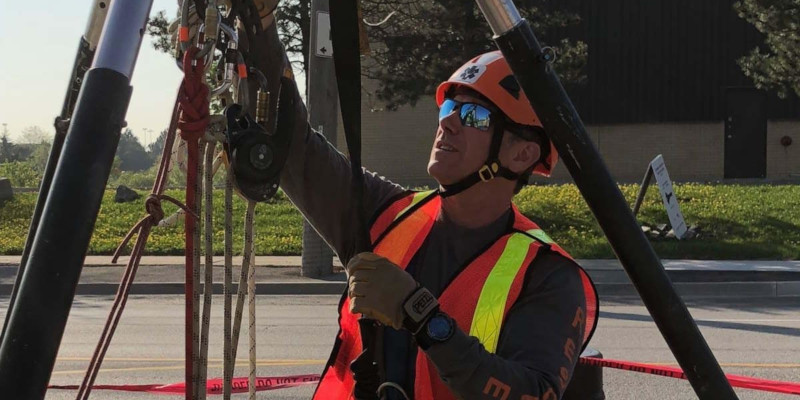 Tundra Rescue's technicians maintain certification from the Society of Professional Rope Access Technicians (SPRAT) in order to provide safe, effective rope access solutions that enhance project safety and meet safety regulations in Hamilton, Ontario. SPRAT's mission is to make rope systems even safer and more efficient through ongoing education, standards development, and certification administration.
More and more projects in Hamilton require or would benefit from rope access support, and rope access has become a much more mainstream technique in recent years, making SPRAT certification more desirable too. Not only addressing administrative compliance requirements, this certification also ensures our technicians have the practical training  and skills needed to create, develop, and implement safe, versatile, and efficient rope access solutions that address both underground and aboveground issues with vertical access.
We can assist your organization with structural inspections, painting, building repair or maintenance, sand blasting, construction, rock scaling, or any other project that requires safe access from heights. Our SPRAT technicians will implement effective rope access solutions that complement your project while ensuring safety for all involved. Find out more about how SPRAT certification qualifies our technicians for rope access and high-angle tasks by contacting us at Tundra Rescue today.
---